Global App, a powerful technology solution to manage life's little curve balls.
By utilising design thinking and functional excellence, we have developed a powerful technology solution to manage life's little curve balls! This handy and innovative App will ensure that your clients always have a trusted provider for all Emergency events, and the ideal solution to keeping them and their family safe and connected.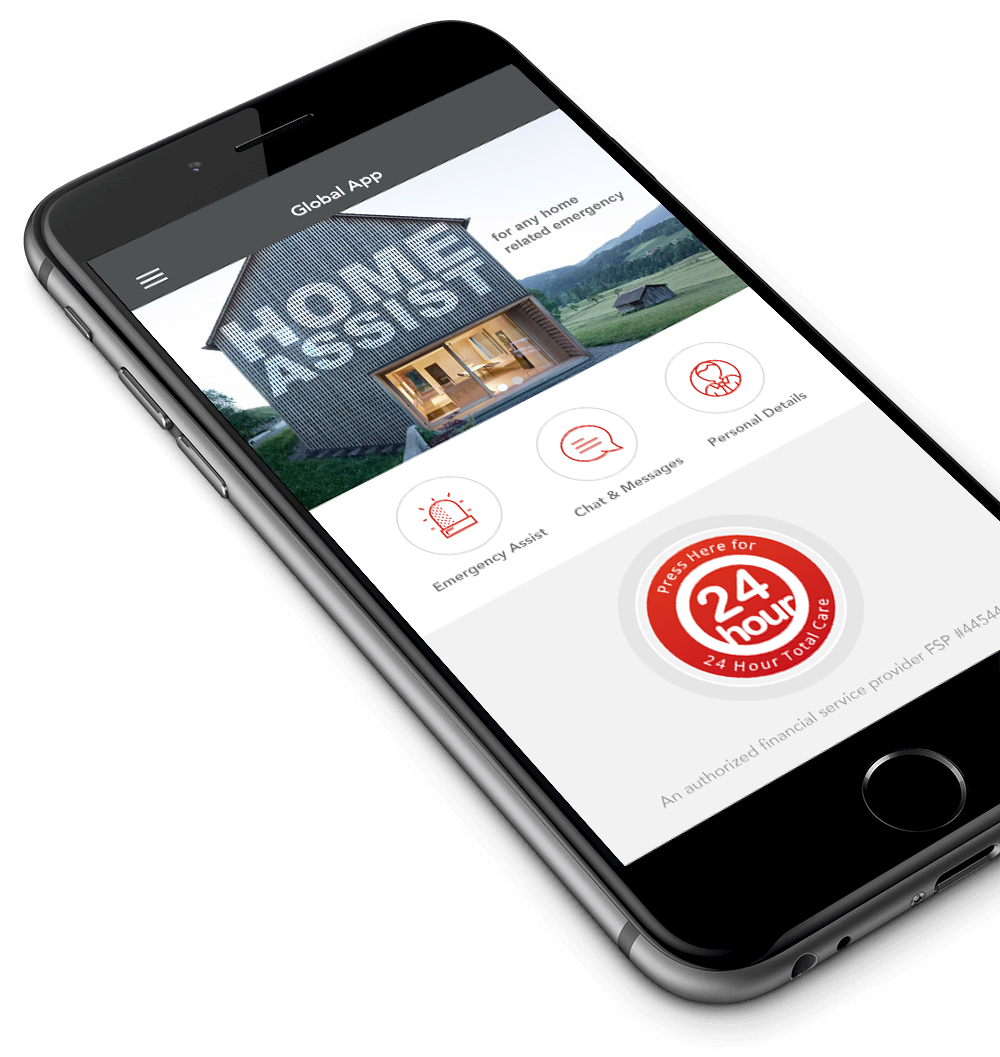 It's Simple. It's Versatile. It's Powerful.
Global App is a simple to use mobile solution that keeps you and your family in direct contact with us, 24 hours a day, 365….no matter the emergency!
The powerful platform ensures seamless connection between Clients in emergency situations and highly trained Case Managers, via a Live Chat feature and the 24 hour Total Care function. Our Case Managers will have access to verified personal, asset and location data, to provide a hassle free experience from start to finish.
Follow these steps to activate your account and login
Our easy to activate Global App will have you Live and Online in no time. Providing you with a hassle free experience from start to finish.
If your cellphone number changes please contact our 24 Hour helpline so that we can update your new number.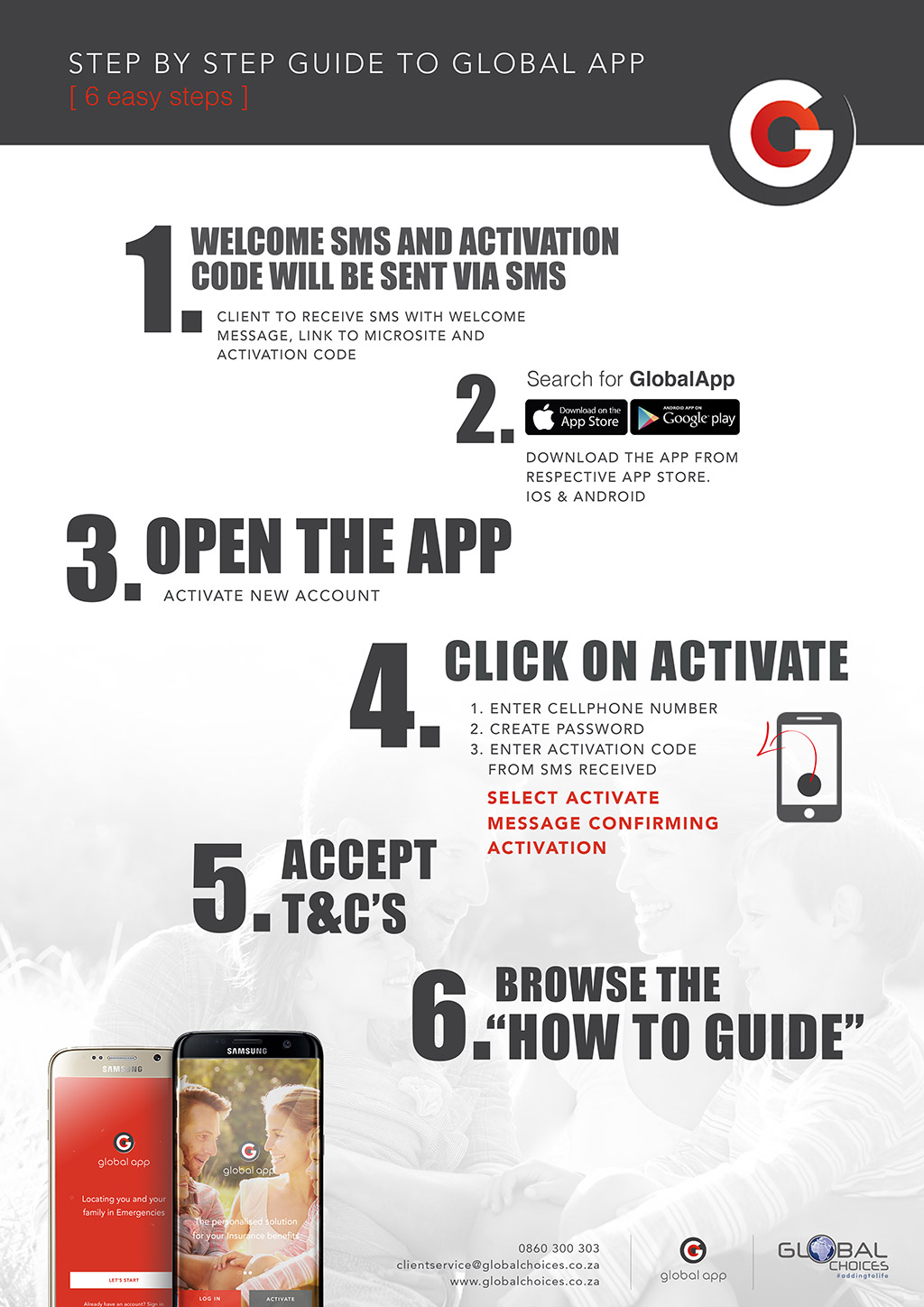 Get all this and more by downloading
Global App today
Road Assist
We provide assistance in the event of an Emergency on the road. Including Accident Towing, minor roadside repairs, fuel assistance and Flat Tyres.
Home Assist
When a crisis hits your home, we'll send an appropriate repairer to the rescue at your specified location.
Medical Assist
Medical personnel, including paramedics, nurses and doctors, are available 24 hours a day to provide general medical information and advice.
Home Safe Chauffeur
We provide driving services when you are not able to do so responsibly. The services include 2 drivers to get you and your vehicle home in safe means.
Crime Assist
We provide crucial support services to you in the event you are hijacked or suffer a home invasion.
Accident Assist
In the event of a road accident, we provide you with the tools to submit the details and photos from your incident while at the scene.
Added value solutions for life's little curveballs
Watch the Global App video to assist you further
Get In Touch
Please let us know what you think of our innovative Global App range of products. If you are having any issues with logging into Global App please complete the capture form and we will get in touch.
---
P: 011 799-6400
E: info@apio.co.za
W: www.apio.co.za

---